Courtesy of the Chickasaw Nation. All rights reserved.
Meet our team of NAGPRA professionals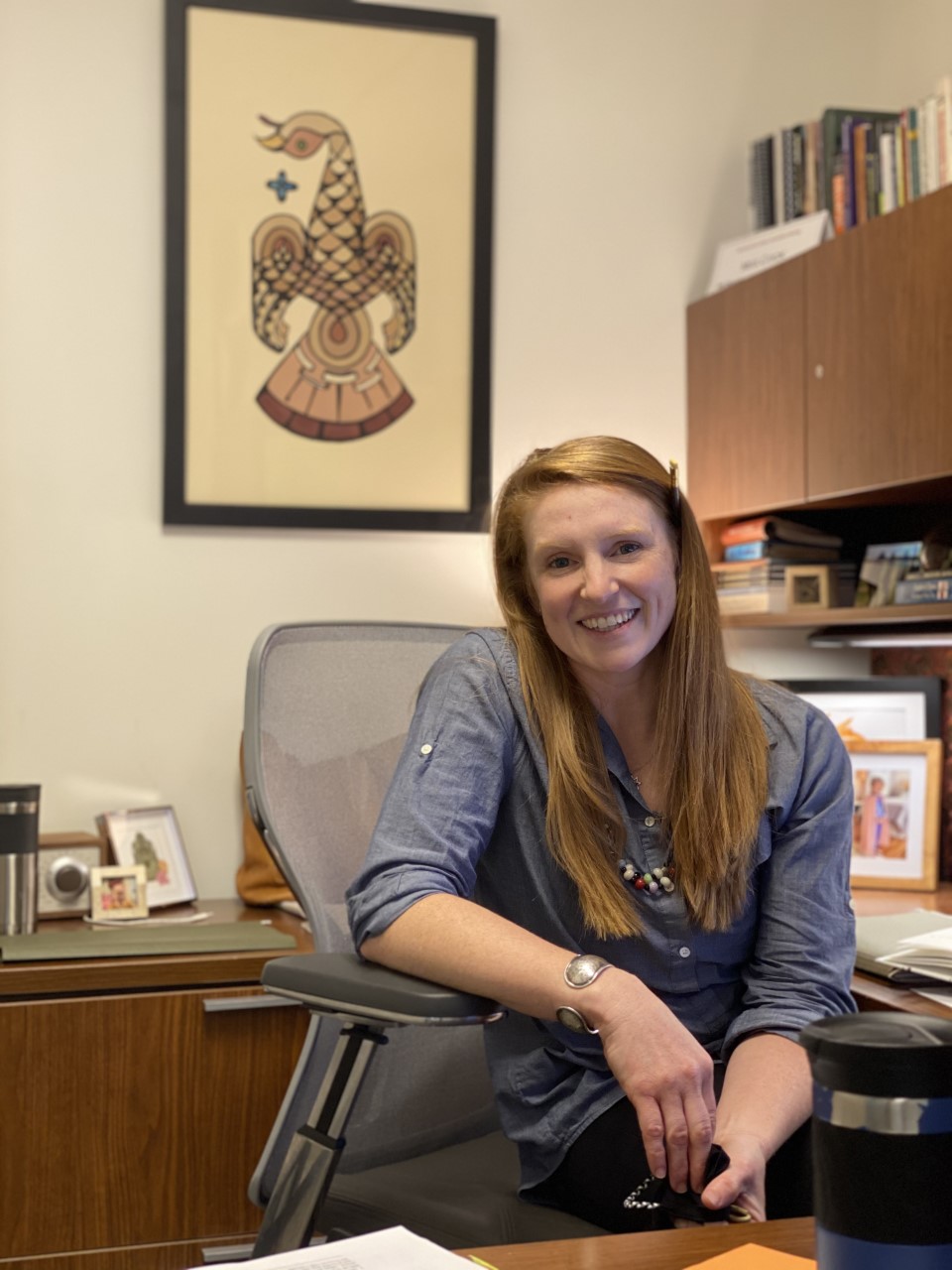 Meg Cook, Director of Archaeology Collections
Meg Cook received a B.A. from Southern Illinois University and spent a few years in the CRM world before pursuing an M.A. at Ole Miss. While in Mississippi, she met her husband, and the two have made the state their forever home. Beginning her time at MDAH in the historic objects collections, Meg identified problematic practices with the archaeology collections. In 2019 she began the management of those collections, and NAGPRA has been her priority. In her time as director of archaeology collections she has overseen the largest repatriation of Ancestors in Mississippi history, the use of state owned land for reburial sites, and the launch of a new MDAH NAGPRA website. Recently, Meg has committed to the Repatriate Mississippi Initiative, a collaborative effort to repatriate all Ancestors removed from the Mississippi soil. 
"This work is incredibly meaningful to me. When I began my archaeological training, I never imagined I would be facilitating NAGPRA for MDAH, but now I could not imagine serving in any other role. Through personal interactions with Tribal members, I have learned so much about the cultures of Mississippi. Tribes today are still very connected to our state, and returning Ancestors has been the most rewarding experience of my professional career." Meg leads the archaeology collections staff with fervor, resourcefulness, and ambition.
Cindy Gardner, Museum Division Director
Cindy Gardner began her career at MDAH in 1999 when she was hired as registrar for the Old Capitol Museum of Mississippi History. During her time at MDAH, she has served as field services curator, director of historic objects collection, project manager for the Two Mississippi Museums building and for the exhibits in the Museum of Mississippi History, and Two Mississippi Museums administrator.  In 2019, she was named Museum Division director where she manages nine historic sites including Grand Village of the Natchez Indians and Winterville Mounds in addition to overseeing the 3D object collections and exhibits for MDAH.
Cindy's work in collections helped set NAGPRA and the management of the archaeology collection as a priority for MDAH.  Whether assisting archaeology collections staff with projects such as digital data organization for consultation and research, managing volunteers sewing muslin bags during the COVID-19 pandemic shutdown, or attending countless meetings, Cindy is committed to building partnerships with Tribal communities and meeting MDAH's NAGPRA responsibilities.  Cindy says "Learning more about archaeology and NAGPRA has made a profound impact on my work, and I am continually grateful to be able to provide support for such an enthusiastic group of dedicated professionals."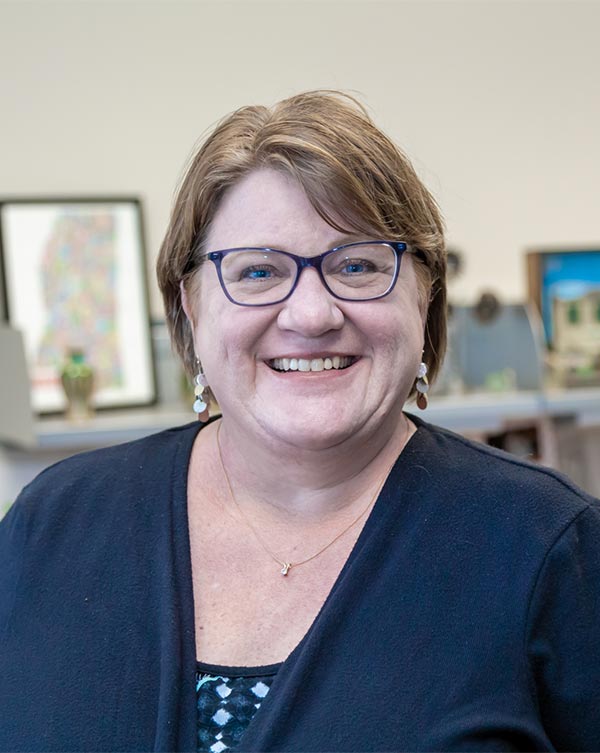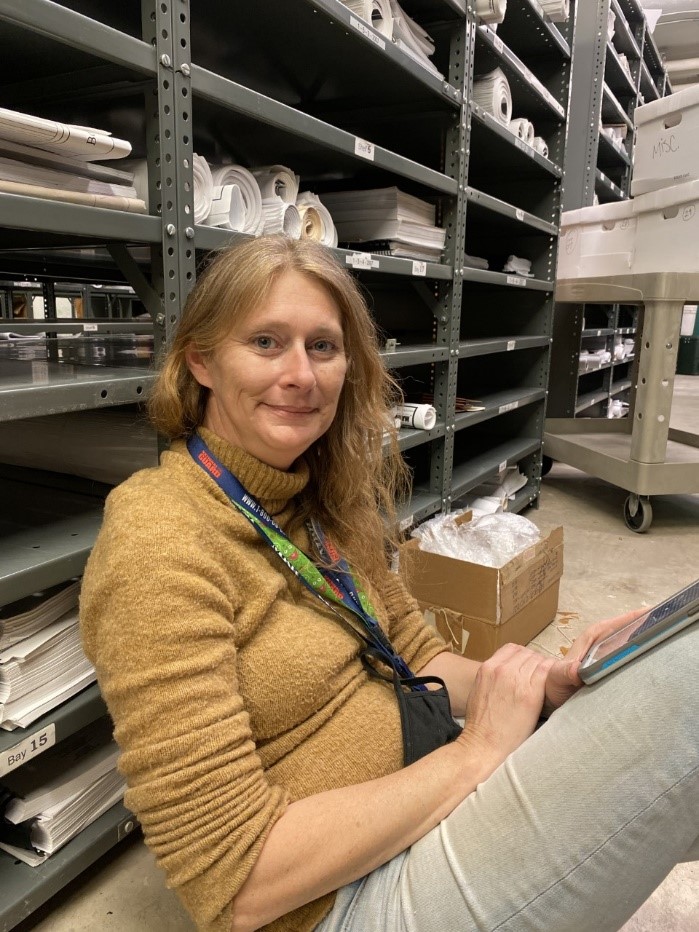 Cindy Carter-Davis, State Archaeologist
Cindy Carter-Davis, completed both her B.A. and M.A. in anthropology at the University of Southern Mississippi, with specialties in Southeastern archaeology and forensic anthropology. In December 2019, she was hired as the state archaeologist at MDAH. In addition to overseeing archaeological reviews under the Section 106 process and curating Section 106 project collections, she serves as the director of the Mississippi Archaeological Survey and works within the Historic Preservation Division to maintain Mississippi Landmark sites.  
Cindy is thrilled to be tasked with preserving the archaeological resources of Mississippi and hopes to utilize her experience working with Tribal partners to build a greater understanding and collaboration between MDAH and Mississippi's Tribal descendant communities. We are grateful to collaborate with Cindy and the Historic Preservation Division as we work towards common goals. 
Lainie McCoy, Curatorial Liaison
In February 2022, Lainie McCoy joined the archaeology collections team. A recent graduate from the University of Southern Mississippi, Lainie developed an interest in archaeology at a very young age. Throughout her education in cultural resource policy, Lainie developed a true passion for the meaningful work of repatriation and collaboration with Tribal partners. While at USM, she enjoyed participating in several field studies as well as sorting and cataloguing artifacts, and is continuing that work at MDAH by inventorying collections and identifying NAGPRA eligible objects.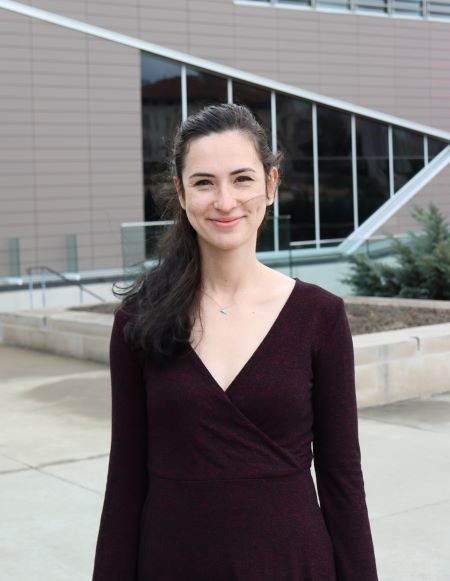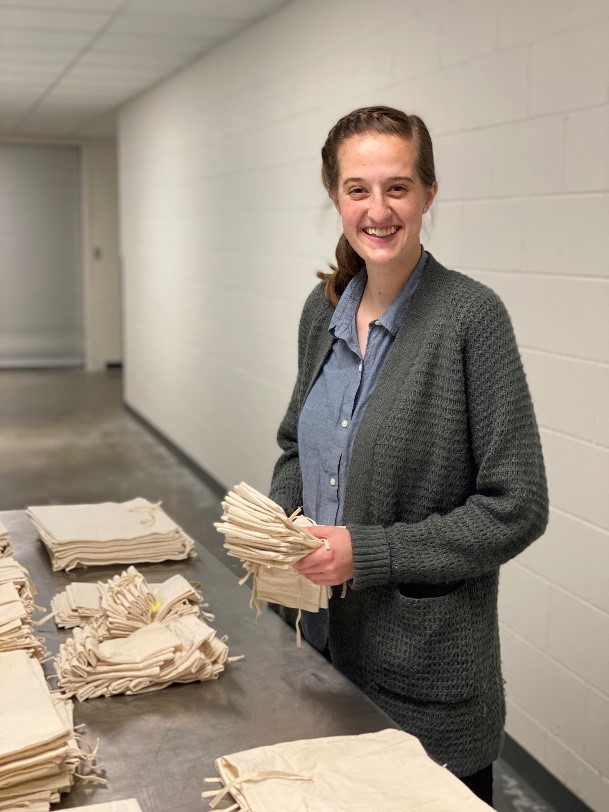 Jessica Walzer, Archaeology Registrar
Jessica Walzer has called Mississippi home for many years. After completing her B.A. at the University of Tennessee, Knoxville, she returned home and began working with MDAH in July 2019 when she was hired under contract to catalog NAGPRA collections transferred from the DeSoto County Historical Museum. Jessica's initiative led to the submission of MDAH's first NAGPRA Summary in Fall 2019. Jessica is committed to continuing the documentation of funerary objects and overseeing inventory updates. Recently, Jessica has created MDAH's first fully virtual internship designed to educate students on the NAGPRA process.  
When asked about this work, Jessica responded "I strongly believe in the work we are doing at MDAH, and I am proud be a part of this incredible team. I hope that we are righting some of the wrongs of the past and helping these people get home." Jessica is consistently inquisitive and shares her amiable personality with everyone. 
Robert Waren, Grants & Projects Manager
Robert Waren, from Brandon, Mississippi, is a graduate of the University of Mississippi with a background in archaeology. He began working at MDAH in January of 2020 under contract to help manage the relocation of collections into the new curation space. In October 2020, he was hired as NAGPRA collections manager thanks to grant funding awarded from the National NAGPRA Program in summer 2020. When offered the position, Robert stated that he is, "Most excited to get to work moving along this process that is greatly overdue in direct partnership with Tribal representatives."  
He is hard at work cataloging assemblages from Tunica and Coahoma Counties for consultation, transfer, and repatriation. Additionally, Robert oversaw the creation of a new organizational plan for collections storage based on areas of Tribal interest, rather than alphabetically by county. Through this process, he aims to constitute the same decolonizing initiatives that underpin our commitments to NAGPRA. 
Robert offers a different perspective in our work, and brings a clever sense of humor to our office.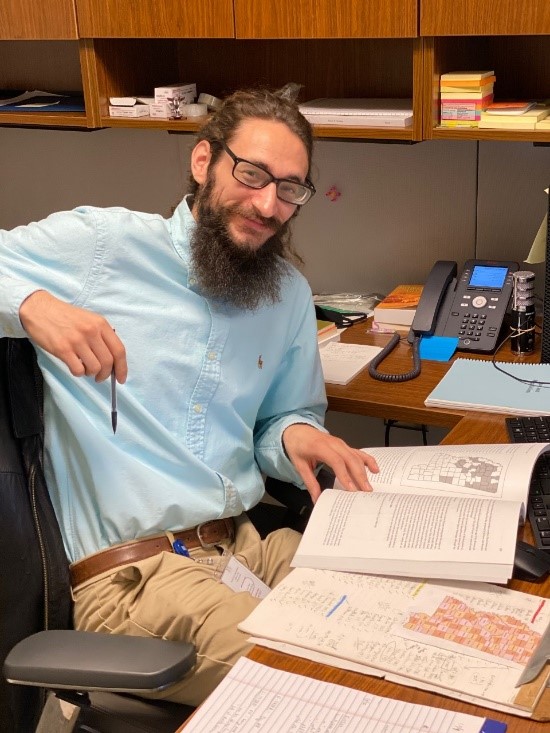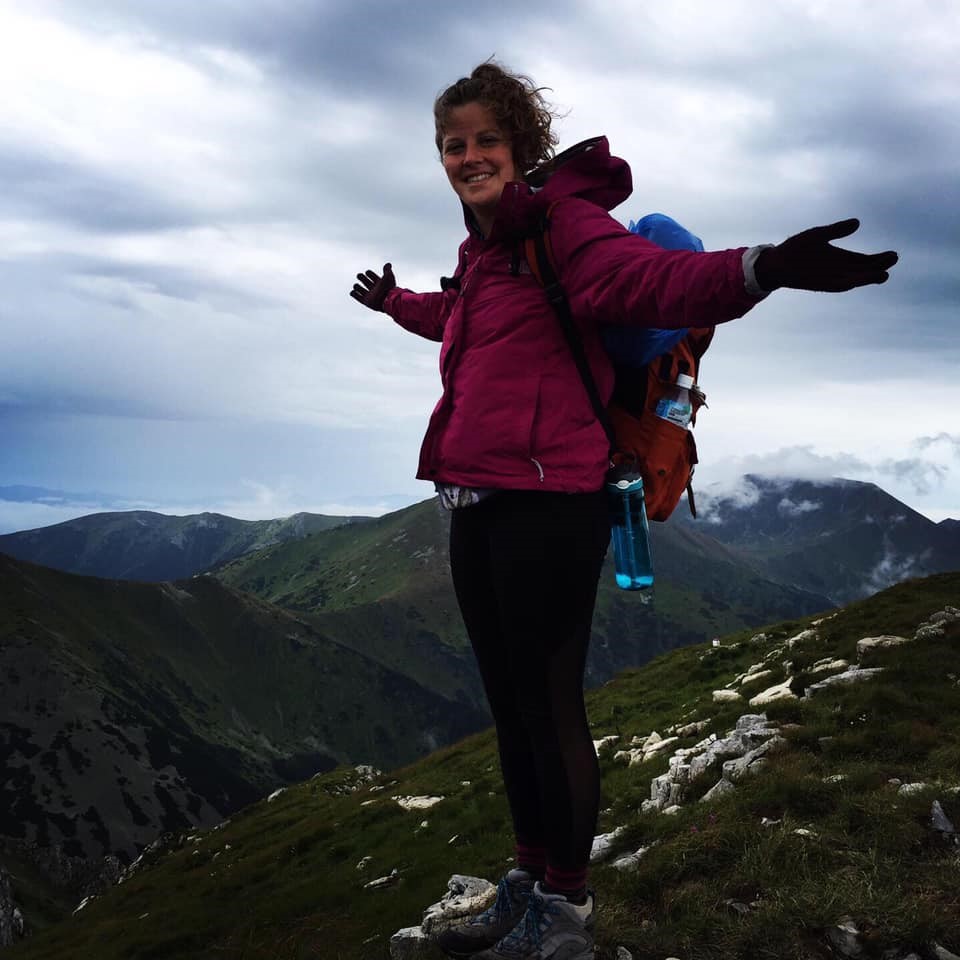 Dr. Ashley Stewart, Senior Bioarchaeologist
Ashley Stewart earned a B.A. in anthropology from Auburn University in 2010. After working in cultural resource management for two years, she enrolled at the University of Alabama and completed a M.A.in 2014 and in 2020, a Ph.D. Ashley is currently employed by Tennessee Valley Archaeological Research, has been conducting osteological inventory and assessment for MDAH since January 2020. One of her passions is public education and outreach, which she believes is vital – the more information people have access to, the more likely they are to understand the need for preservation, and the more likely they are to respect other cultures and ways of life. 
When asked about working with MDAH's NAGPRA collections, she had this to say: "I am honored that I have been given the opportunity to work with these Ancestors. I know that these are extraordinarily important and require great care and respect. Being entrusted with this task has also given me the opportunity to learn from MDAH's Tribal partners, allowing me to better understand what is important to them and their Ancestors. Being a part of the repatriation process has taught me a great deal, and I am thankful to be a part of it." Although Ashley works off site, she continues to be a valued member of the MDAH archaeology collections team. 
Sarah Durham, Archaeology Collections Manager
In June 2021, the archaeology collections team welcomed Sarah Durham. Immediately she took the lead organizing our collections database so that access to NAGPRA catalog records will be readily available to our Tribal Partners on a virtual platform. These efforts will allow collections review to occur from a distance, if necessary, and will enhance accessibility for displaced Tribes. Hailing from Mississippi State University, Sarah has experience in the care of archaeological objects from her time at Travellers Rest Historic House Museum in Nashville, TN. She is committed to raising public awareness about archaeology and the ethical considerations of this work.  Sarah's dry wit has contributed to our team's cohesion, and aptly earned her a nickname, "Salty Dawg," mostly due to her love of the book Salt: A World History. When asked why she decided to make a career in archaeology collections management, Sarah said, "Collections have, for a long time, been ignored. These objects were important to past peoples and continue to be a significant part of human history. Past treatment of archaeology collections is incredibly disrespectful and I aim to improve the ways in which all institutions manage their collections."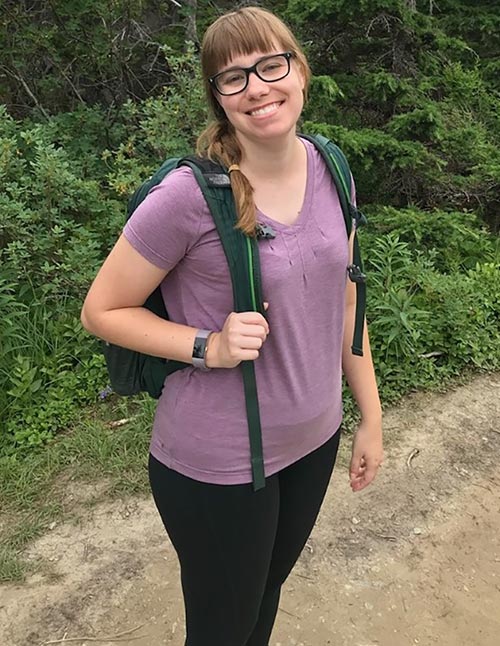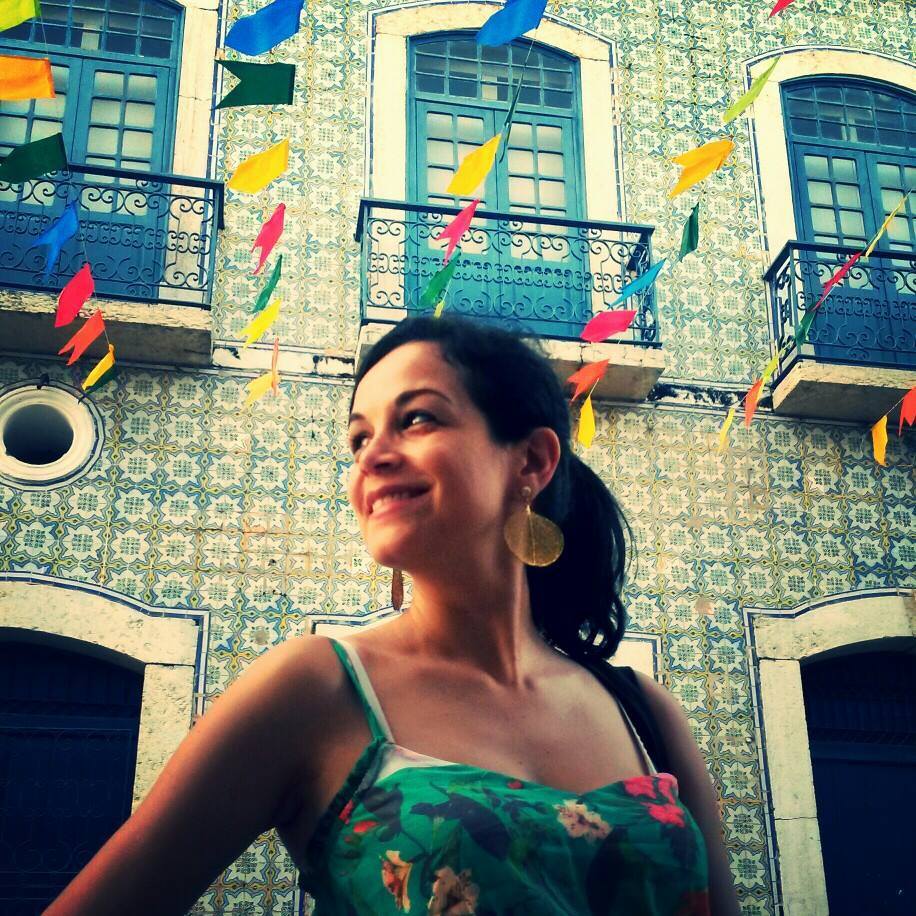 Sandra Oliveira, Digital Curation Specialist
Sandra is originally from Brazil and earned her undergraduate in history. In her home country she worked managing many historic collections, and writing texts for books and exhibitions. In 2014, she took another step in her career when she started to work at a state agency supporting the development of public policies of environmental education, always contributing to empower the public and give them the chance to exercise their rights as citizens related to the environment and their community history and culture. 
After moving to Mississippi in 2019, she volunteered in the archaeological collection in the Museums Division at MDAH, where she learned more about the repatriation policies under NAGPRA. "It was amazing to know about NAGPRA because it is a very advanced policy, recognizing the right of native communities to decide for themselves about their ancestors' remains, instead of being managed just as a material culture by other institutions. I believe and hope this work can help to open ways to decolonize minds."
Sandra has been part of the team since April 2022.