Courtesy of the Chickasaw Nation. All rights reserved.
Follow our progress toward repatriation, and learn more about NAGPRA compliance.
What is NAGPRA?
The Native American Graves Protection and Repatriation Act (NAGPRA), a Federal law enacted in 1990, provides a process for museums and Federal agencies to return Native American human remains and cultural items – funerary objects, sacred objects, and objects of cultural patrimony – to lineal descendants, Indian Tribes, and Native Hawaiian organizations.
NAGPRA is changing!
Our Responsibility
In 2018, MDAH began actively participating in NAGPRA by documenting the number of Native Ancestors in our care.
Active Repatriation 
The transfer of individuals is underway at MDAH. Interact with the map to view active and pending repatriations. Our ethical and legal obligations assist us in transitioning these individuals through active consultation with our Tribal partners. 
Care and Trust
If you are in possession of Native Ancestors and/or funerary objects, they may be transferred to MDAH under a Care and Trust Agreement with Tribal Nations. MDAH staff can help you return the individuals to the appropriate Tribe through the use of an approved Transfer Agreement. 
Please email us and select the "Care and Trust" subject header.
Repatriate Mississippi Initiative
In March 2021, MDAH launched the Repatriate Mississippi Initiative, designed to connect MDAH with other institutions across the country who may have Native American remains that were removed from Mississippi. This initiative facilitates  shared expertise and assists institutions who may lack the resources necessary to complete NAGPRA. Click on the map to see the states participating. See the table below detailing these institutions and their participation status.  
Email us to learn more about how your institution can participate and select "Repatriate Mississippi Initiative" in the subject header.
Repatriate Mississippi Initiative

Institutions with Ancestors removed

State

Institution

Status

Alabama
University of  South Alabama, Center for Archaeological Studies
Participant
Arkansas
Arkansas Archaeological Survey
Participant
Connecticut
Yale University, Peabody Museum of Natural History
Participant
Louisiana
LA Cultural Heritage Museum
Not located
 
Louisiana State University, Museum of Natural Science
Participant
 
University of Louisiana at Monroe
Resolved
 
Louisiana State Attorney General Office
Resolved
Massachusetts
Harvard University, Peabody Museum of Archaeology and Ethnology
Participant
 
Robert S. Peabody Institute of Archaeology
Participant
Mississippi
Mississippi Dept. of Transportation
Participant
 
University of Mississippi, Center for Archaeological Research
Participant
 
Mississippi State University, Cobb Institute of Archaeology
Discussion
 
United States Dept. of Interior, FWS, Yazoo National Wildlife Refuge
Participant
 
US Army Corps of Engineers, Mobile
Participant
New York
American Museum of Natural History
Discussion
North Carolina
Appalachian State University, Appalachian Cultural Museum
Resolved
Pennsylvania
University of Pennsylvania Museum of Archaeology and Anthropology
Discussion
Tennessee
University of Memphis, C.H. Nash Museum at Chucalissa
Resolved
Utah
Brigham Young University, Museum of Peoples and Cultures
Resolved
Research within Reach
MDAH provides access to our archaeology collections upon request. Tribal partners are invited to consult and consider each proposal.
To make a request, please email us and select "Research Request" in the subject header. All researchers requesting use of the archaeology collections are encouraged to complete Research Consultation Form.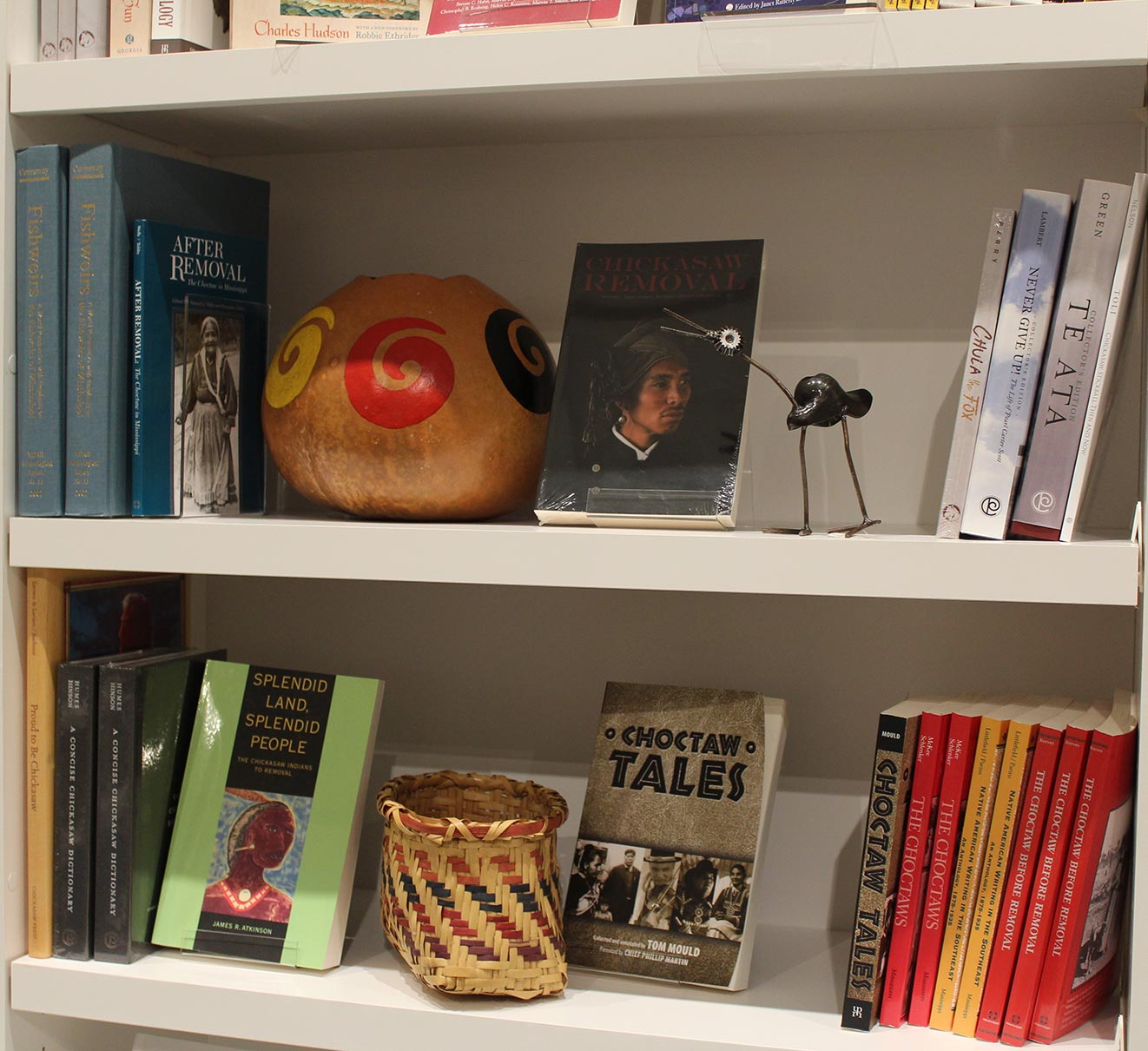 Frequently Asked Questions
What do I do if I find human remains?

If you believe you have found a burial or human bone you should first contact your local law enforcement agency as soon as possible.  A deputy or police officer will be sent to your location to determine if the area is an active crime scene. If the burial or exposed remains are determined to be historic, the county coroner should be contacted for further guidance.  If the remains are determined to be prehistoric, please contact MDAH Archaeology Collections at archaeologycollections@mdah.ms.gov for further guidance.  

I might have found a Native American artifact. How can I find out more information?

Contact the archaeology collections team at archaeologycollections@mdah.ms.gov with details and photos of your find. They are happy to answer questions and provide additional resources!   

What do I do if I want to donate my collection? 

Contact the archaeology collections team at archaeologycollections@mdah.ms.gov with details about the collection and photos if available. They will submit the potential donation to the Archaeology Collections Committee for approval. If approved, you will be asked to fill out a Deed of Gift Form as well as a Transfer Form upon physical transfer. .
Assessment of Remains
MDAH determines the minimum number of individuals in our care through bioarchaeological examination. To read more about the assessment procedure, click below.
NAGPRA Step-by-Step
See our Archaeology Collections Policy for details about our acquisitions process. Click below for additional information on our step-by-step approach to repatriation.